I am a Bilingual English and Spanish Certified Lactation Counselor with the Academy of Lactation and the founder and CEO of Pretty Mama Breastfeeding, LLC, https://prettymb.com
Pretty Mama Breastfeeding is a one stop online maternity/lactation mother's boutique. We offer online webinars, at home lactation consultations, rentals of breast pumps, bra-fittings, brand name maternity apparel and accessories for both the mom and baby.
I am passionate about lactation. Breastfeeding is one of the most powerful gifts that a mother can give to their children. I love to help women navigate the complexities of breastfeeding. My desire is to see all women and their children being successful at nursing and feeling more beautiful and comfortable while doing so.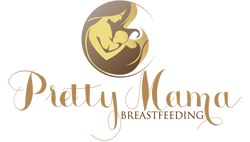 To connect with Liz and other registered members of the community, click here.